This feature was inspired by It's
Monday! What are you reading?
hosted by Sheila at
Book Journey
and also by
The Sunday Salon.
I can't believe that it has been two weeks since I've posted a news and MM post! I've been so busy and frankly, I just haven't felt like it. I think sometimes we just have to take these little breaks to maintain our sanity. It certainly has been busy in the book blogging world lately. My read-a-thon finished and then more started (not that I'm complaining...I love read-a-thons!). This week, there are two going on and then next Monday starts what I'm going to tell you about next...read on!
What's going on in my/the reading world....
Monday starts my
Sit Down and Write Write-a-Thon
! This write-a-thon is for any writing you need to get done, whether it be novel writing, writing reviews, short stories, journaling...whatever writing you want to accomplish, this is the week for you! Since we're going to be coming off a bunch of read-a-thons, I would imagine you'll have a lot of reviews to catch up on. I'm going to be concentrating on catching up my word count on my novel, which I'm trying to finish during
Camp NaNoWriMo
. But even if I don't finish, at least I'll get a lot accomplished. I'm hosting this over at my writing blog,
The Story Inside Me
. For details and sign-up, go
HERE
.
I just announced this over at the
Stephen King Challenge
. We're reading the entire
Dark Tower
series from September this year through July 2013! You can check out the details and sign up at the dedicated blog
HERE
.
We're into the second week of the
Wolf Hall Read-a-Long
so there's still time to catch up! The reading and posting schedules can be found
HERE
. It's a great book. You should join us!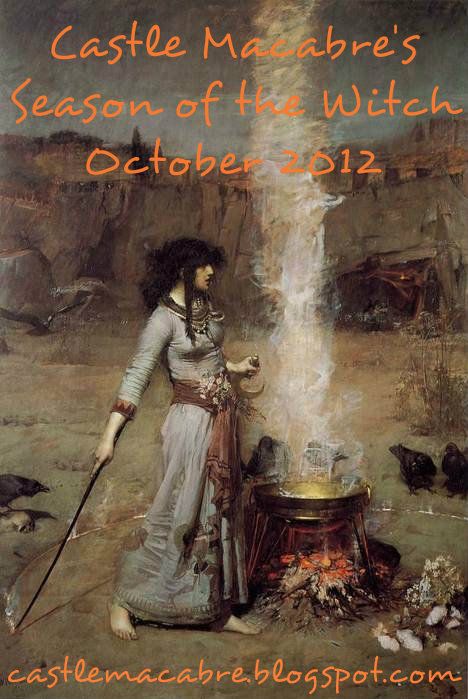 Coming in October to
Castle Macabre
...
Season of the Witch
! Details will be posted over there soon. If you are interested in participating by writing a guest post or, if you're an author, and you'd like to donate a book for a giveaway, let me know. The focus is going to be witches (I'm going to be reading my fair share of witch-related fiction), but anything scary is game! Be watching for details at
Castle Macabre
.
What I'm reading....
I'm currently participating in the
Bout of Books 5.0
read-a-thon. You can check out what I'm reading at this
POST
. My updates are in a sticky at the top of the blog.
Lesley Harrison
Mailbox Monday
was created by
Marcia
and is currently on tour. This month's host is 5 Minutes for Books
.
(You can click the book covers in the BookBox to view the book(s) on Amazon)
FOR REVIEW:
Sherlock Holmes: The Army of Dr. Moreau
by Guy Adams...from
Titan Books
(for review at
Castle Macabre
)
Flesh
by Khanh Ha...from
Pump Up Your Book
for a tour (
Castle Macabre
)
WON:
Movers, Dreamers and Risk-Takers: Unlocking the Power of ADHD
by Kevin Roberts...from Laura at
Book Snob
GIFT:
From my good friend, Kai, at
Fiction State of Mind
:
For my boys
Captain Underpants and the Terrifying Return of Tippy Tinkletrousers
by Dav Pilkey
Captain Cold and the Blizzard Battle
by Scott Sonneborn
Zeke Meeks vs. The Gruesome Girls
by D. L. Green
Jacob Wonderbar and the Cosmic Space Kapow
by Nathan Bransford
The Enchanted Attic
by L. L. Samson
Clementine and the Family Meeting
by Sara Pennypacker
Troubletwisters: The Magic
by Garth Nix and Sean Williams
The Space Race
by Peter Benoit
For me
A Week to Be Wicked
by Tessa Dare
The Medusa Amulet
by Robert Masello
The Raven Boys
by Maggie Stiefvater
Zom-B
by Darren Shan
and some cute bookmarks!
BOMC2:
The Pioneer Woman Cooks
by Ree Drummond
BOOKMOOCH:
Harry Potter "Houses" journal
GOODWILL:
Armadale
by
Wilkie Collins
Man and Wife
by Wilkie Collins
Untamed
by P.C. Cast and Kristin Cast
A Mercy
by Toni Morrison
A Spectacle of Corruption
by David Liss
LIBRARY SALE:
Eats, Shoots & Leaves
by Lynne Truss
The Secret Eleanor
by Cecelia Holland
The Perfect Royal Mistress
by Diane Haeger
The Queen's Sorrow
by Suzannah Dunn
Bleak House
by Charles Dickens
A Voyage Long and Strange
by Tony Horwitz
Fly Away Home
by Jennifer Weiner
Linger
by Maggie Stiefvater
The Angel's Game
by Carlos Ruiz Zafon
Lady Vernon and Her Daughter
by Jane Rubino and Caitlen Rubino-Bradway
Stone's Fall
by Iain Pears
Island Beneath the Sea
by Isabel Allende