This feature was inspired by It's
Monday! What are you reading?
hosted by Sheila at
Book Journey
and also by
The Sunday Salon.
Since I'm hosting the read-a-thon this week and I'm crazy busy with that and trying to work and read...along with everything else in daily life, I'll try to make this short!
What's going on in my/the reading world....
The
High Summer Read-a-Thon
is going on now and it's not too late to join in. I allow people to join in all the way up until Friday night at 11:59pm CST. So if you find yourself with some time on your hands, why not join us! You can join the starting line
HERE
.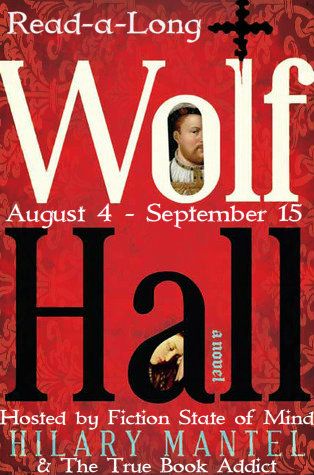 My annual
Christmas in July
event at my Christmas blog,
The Christmas Spirit
, is still going on. If you love Christmas any time of the year, you'll want to stop by for some fun! I'm also looking for guest bloggers so if you're interested in being my guest during the event, visit the announcement post
HERE
and find out what all will be going on.
My friends over at
Page Turner Book Tours
are kicking off their first book tour for
Serenya's Song
by Mysti Parker. They're hosting a great competition in conjunction with the tour launch so be sure to stop by and check it out. You can do so
HERE
.
To find out what I'm reading this week, visit the read-a-thon sticky post at the top of the blog.
Mailbox Monday
was created by
Marcia
and is currently on tour. This month's host is Mrs. Q Book Addict
.
(You can click the book covers in the BookBox to view the book(s) on Amazon)
FOR REVIEW
:
Rebel Puritan: A Scandalous Life
by Jo Ann Butler...signed, from the author
WON:
Clara and Mr. Tiffany
by Susan Vreeland...from
Historical Tapestry
Circus Summer
by Kailin Gow...from
Kindle Nation Daily
From
Butterfly-O-Meter Books
:
Blood Sisters
by Melanie Clegg
I Serve: A Novel of the Black Prince
by Rosanne E. Lortz
LIBRARY SALE:
Girl in Hyacinth Blue
by Susan Vreeland
These Things Hidden
by Heather Gudenkauf
Agnes Grey
by Anne Bronte
The Last Days of the Lacuna Cabal
by Sean Dixon
When We Were Strangers
by Pamela Schoenewaldt
The Book of Flying
by Keith Miller
The Casebook of Victor Frankenstein
by Peter Ackroyd
Black Hills
by Dan Simmons
The Book of Dave
by Will Self
The Tea Rose
by Jennifer Donnelly