Blog Tour Stop
Description from Goodreads:
Every dress has a history, so does Phoebe-Phoebe always dreamt of opening her own vintage dress shop. She imagined every detail, from the Vivienne Westwood bustiers hanging next to satin gowns, to sequinned cupcake dresses adorning the walls.At the launch of Village Vintage, Phoebe feels the tingle of excitement as customers snap up the fairytale dresses. Her dream has come true, but a secret from her past is casting a shadow over her new venture.Then one day she meets Therese, an elderly Frenchwoman with a collection to sell, apart from one piece that she won't part with -As Therese tells the story of the little blue coat, Phoebe feels a profound connection with her own life, one that will help her heal the pain of her past and allow her to love again.
My thoughts:
I really enjoyed this book. For one, I've always had an interest in fashion (
Project Runway
fanatic here!) and vintage fashion is intriguing because it has a history. Wolff did an excellent job of describing the vintage fashion world. I could tell that she really did her research on the subject. Intertwined in this vintage fashion world is a poignant story of loss and redemption. Phoebe has suffered a great loss of a dear friend--a loss for which she feels responsible. When she meets the elderly woman Therese, one who herself feels responsible for the loss of a friend during the Holocaust, Therese's story helps Phoebe to see the truth about the loss of her friend and Phoebe is able to help Therese reconcile the tragedy of her past. Ultimately, Phoebe and Therese learn that what happened in their unique situations...what they harbor such guilt for...was really beyond their control.
A Vintage Affair
does a great job of introducing two entirely separate subjects--fashion and tragedy--and making them entirely relatable. Wolff has written a gem here and I recommend it.
Qualifies for the following reading challenges (click here to view my progress at my challenge blog):
100+ Reading Challenge
New Authors Challenge
ARC Reading Challenge 2010
Countdown Challenge 2010
Monthly Mixer Mele
Pages Read Challenge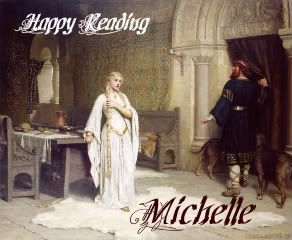 FTC Disclosure: I received this ARC copy to read and review in conjunction with a blog tour. Book was mailed to the next tour participant. I received no monetary compensation for reading and reviewing this book.