Angel Star--Jennifer Murgia
Finished reading on July 27, 2010
My thoughts:
I'm going to break my review down into what I liked and what I disliked because I had such mixed feelings about this book.
What I disliked--
As soon as I started reading and was introduced to Teagan and Garreth, the
Twilight
bells started going off. Teagan is down on herself, thinks herself inadequate (sound like someone you know?). Garreth is this perfect guy (of course, he is an angel) that Teagan just cannot believe would have any interest in her (again, sound familiar?). Then, throw into the mix the "bad"angel, Hadrian, and you have yourself one heck of a love triangle, because Teagan is inexplicably drawn to Hadrian. The similarities abound! I mean, at least Jacob is a nice person...yeah, he's a werewolf...but he's still good. Hadrian is a baddy through and through...so why would Teagan be attracted to him? Oh, yeah...the old "bad boy" attraction I guess. Also, I guess the concept of good cannot exist without evil so maybe Teagan has an evil streak in her. I don't know, I'm done speculating!
What I liked--
I really liked Jennifer's concept of heaven. In the book, Garreth tells Teagan that Heaven is inside your mind. That heaven isn't technically a place, but a place inside of a person. A place that a person tries to reach by constantly changing and striving for good in their life. This quote kind of summed it up for me (it's very good):
Your judgement is your own, and when you can look inward and see that you are changed and like what you see, then it is by your own hand that you are judged.
This statement pretty much redeemed the book for me. I can see that this book would appeal to young adults because these are the kind of books they like and are reading like crazy. The good thing about this book is that it has a message for young people to keep striving to change and "live your best life." (oh, dear...I'm quoting Oprah now!
Book description from Goodreads:
Seventeen-year-old Teagan McNeel falls for captivating Garreth Adams and soon discovers that her crush has an eight-point star etched into the palm of his right hand-the mark of an angel.
But where there is light, dark follows, and she and Garreth suddenly find themselves vulnerable to a dark angel's malicious plan that could threaten not only her life, but the lives of everyone she knows, and now, she is torn between one angel's sacrifice and another angel's vicious ambition.
Divinely woven together, Angel Star takes readers on a reflective journey when one angel's sacrifice collides with another angel's vicious ambition in a way that is sure to have readers searching for their own willpower.
This book was read in conjunction with a tour for
Other Shelf Tours
.
Qualifies for the following reading challenges:
100+ Reading Challenge
New Authors Challenge
Pages Read Challenge
Horns and Halos Reading Challenge 2010
2010 Young Adult Reading Challenge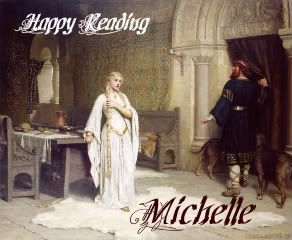 FTC Disclosure: I received this book in conjunction with a blog tour. The book was sent on to the next tour recipient. I did not receive any monetary compensation for reading and reviewing this book.