Cardboard: A woman left for dead--Fiona Place
Book description from Goodreads:
Cardboard: A woman left for dead is recognized as one of the most compelling portraits of an eating disorder and an outstanding example of its genre. It is also winner of the National Book Council's Award for New Writers.
When we first meet Lucy she cannot understand what is wrong with her. Ashen, thin and with a thready heartbeat, she is finding it increasingly difficult to eat. The tour leader, on a tight schedule, decides she is merely homesick. And lying on her bed she is left to fend for herself.
Alone in her tiny hotel room, Lucy wonders what she should do? Is she really sick or just homesick? Reluctantly, she decides to fly to an English speaking country. And to her embarrassment is taken off the plane in a wheelchair.
Admitted to intensive care, Lucy is now a 'patient'. And undergoing a range of advised treatments - some harsh and ineffective, others intelligent and insightful - unknowingly enters into a dynamic and powerful struggle over the ownership of her identity, her life story.
An astute observer, Lucy invites the reader to make sense of what it means to be 'ill'. To understand why eating has become so impossible. Life so impossible. And as she fleshes out her journey towards a secure, full-bodied and robust recovery demands her distress be understood. Demands it be put into her own words. Her own voice.
Exquisitely written and winningly readable this novel will reach out to everyone who has struggled with the big questions: Who am? What do I want? How dangerous are my desires?
My thoughts:
I'm not going to sugarcoat things here. Cardboard is a difficult read, but it's an important read. Lucy has anorexia and it has debilitated her life. She cannot function in the real world and is in and out of hospital for treatment. The difficult part of reading this book is deciphering Lucy's thought patterns as she is going through her ordeal. This book really showed me that anorexia is not just a physical disorder, but very much a mental disorder. Lucy absolutely has a distorted and frightened view of almost everything. She is seeking the love and comfort that she never seemed to receive from her parents. However, her doctor has a very hands off approach in his treatment. The turning point is when Lucy begins to see a new doctor, Tim. Tim's approach to treatment is entirely different. He seems to genuinely care for Lucy and he is able to draw her out. Gradually, things begin to change and Lucy seems to be on the slow road to recovery.
Cardboard is very well-written. Place helps the reader to crawl inside Lucy's mind and experience her thought processes. But it's a hard place to be. And the inclusion of small bits of poetry throughout the text also gives an idea of Lucy's fragmented thoughts, but I found myself largely skimming over them, as they were somewhat distracting. Overall, Cardboard was a good read.
This book qualifies for the following challenges (check my challenge progress here. When I reach 30 followers, I will be giving away a $10 Better World Books gift certificate!):
Countdown Challenge 2010
Pages Read Challenge
New Authors Challenge
ARC Challenge
100+ Reading Challenge
Monthly Mixer Mele
Hogwarts Reading Challenge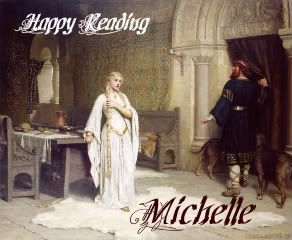 FTC Disclosure: I received this book from the author for review. I did not receive any monetary compensation for reading and reviewing it.