Book description from goodreads:
Amelia Geist, Holly Schenck, and Tris Holloway are all broken--in one way or another.
In a lifelong act of penitence and defiance, Amelia Geist has remained a virgin and saved herself for Tris, her first love, who abandoned her more than fifty years ago. A few weeks from retirement, Tris Holloway has led a separate life of his own in the hills above Silicon Valley, sealed by inertia within the confines of a loveless marriage and shattered by his decision to leave Amelia. The only person who can repair the rift between Tris and Amelia is Holly, a single mother without means, who is trying somehow to mend her life while laid out in a hospital bed, a victim of her own suicide attempt. The stories of Tris, Holly, and Amelia are presented in Fragile as broken fragments, woven together by profound truth and an astonishing connection that transcends the boundaries between this world and the next.
My thoughts:
Fragile
is an interesting character study of three people--an older woman (Amelia) who gave up her first love and never loved again, a man (Tris) who is the love that was given up and is now in a loveless marriage, and a young woman (Holly) who is looking for love wherever she can find it and no matter what the cost. It is written in such a way that each character's section picks up without a noticeable transition. At times you can get lost, at first not knowing that the point of view has shifted. Also, a little over halfway through the book, Amelia started getting all philosophical and
**SPOILER ALERT**
I had to go back and reread the section to realize that she had died.
The connection of the three characters comes when Tris and Holly encounter each other at Amelia's funeral, but it's not really profound like I thought it would be. This book was a fast read because it is relatively short. However, there really wasn't much character development with the exception of Holly. Holly was the character with the most depth. Her pain could be sensed. A life of being molested as a child and a future of always choosing the wrong men...her need to fill a hole inside herself. Holly was the character that I found myself having feelings for, as a good character has the power to evoke emotions of love, anger and frustration in the reader. Holly did that for me. In all,
Fragile
is the book to read if you're looking for a short, albeit underdeveloped, character study.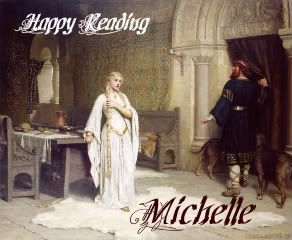 FTC Disclosure: I received this book for review from Smith Publicity. I was not monetarily compensated for this review.